"Soul Tending" Sculpture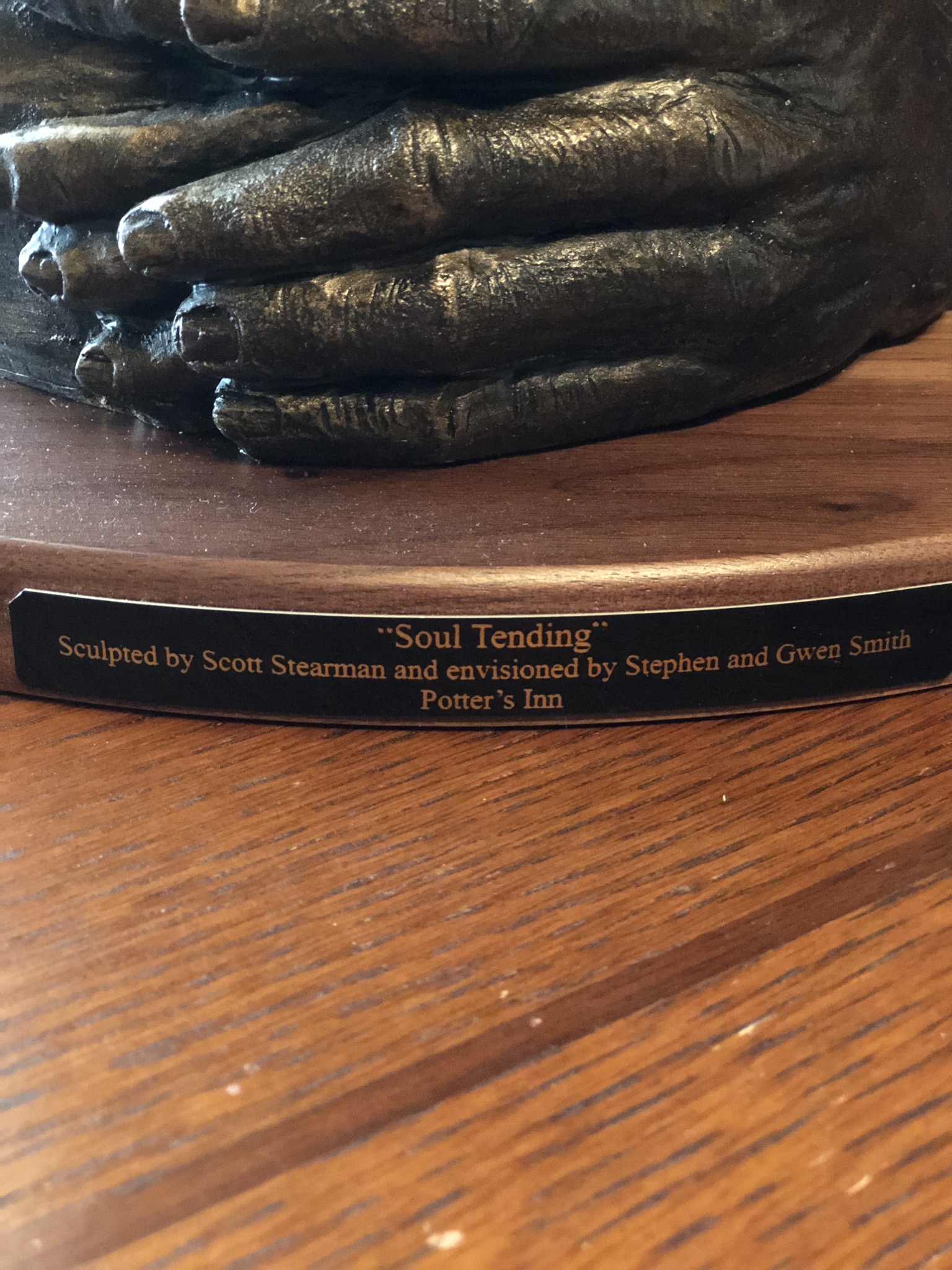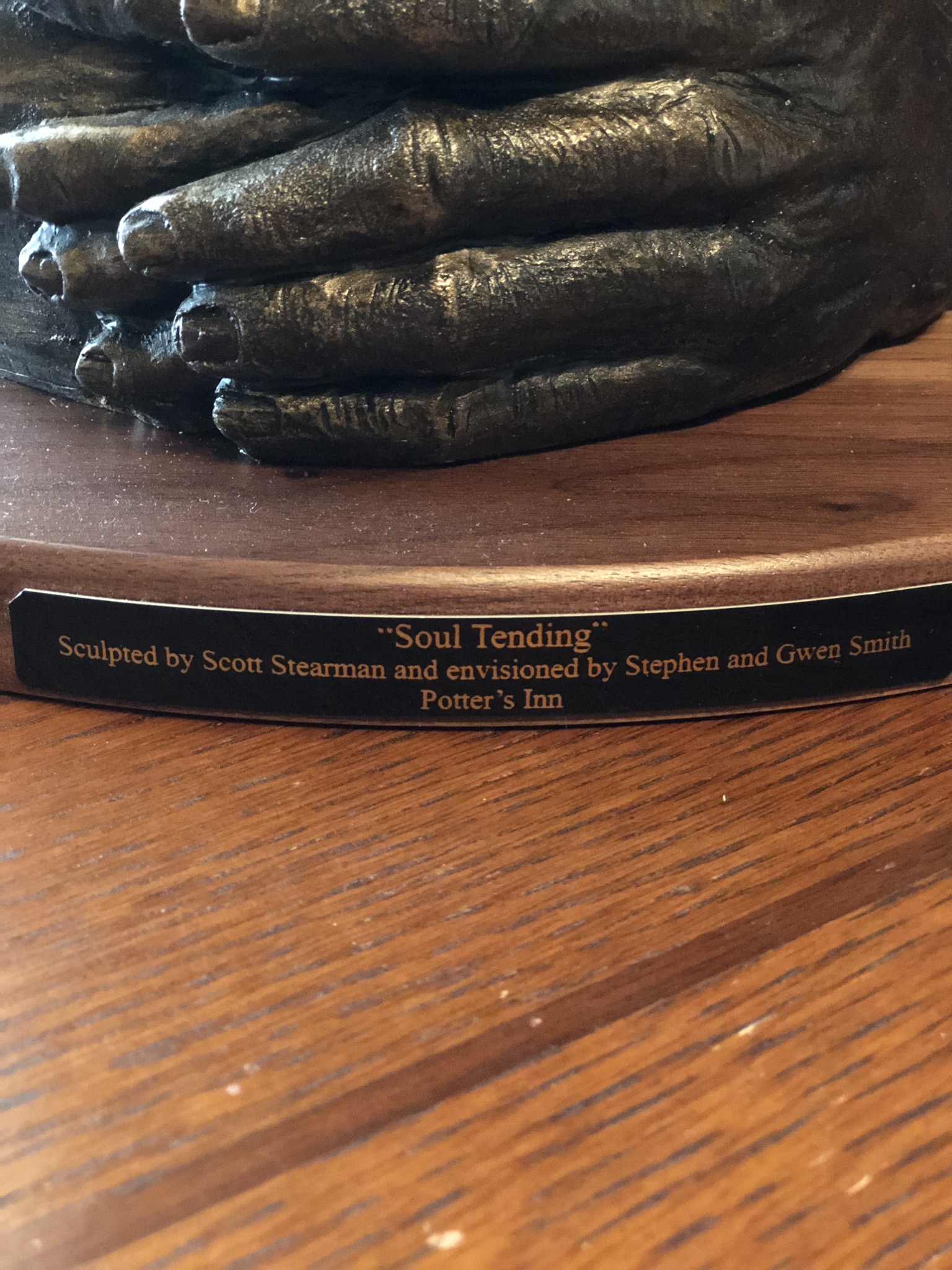 "Soul Tending" Sculpture
The sculpture is made of high density resin with a faux bronze finish. It is mounted on an all natural walnut oval base and is 10"wide by 8 3/4" high. Soul Tending is offered exclusively through Potter's Inn and all proceeds support the work of Potter's Inn.
Cost is $199 + $20 for shipping.
At first glance, you can clearly see that this piece is about a potter and the clay. But there is more… much more. The timeless image of the potter and clay tells us the story of our own formation, soul journey through life and the tender, yet strong hands of the potter.
Soul Tending shows four hands working on the clay. When clay is shaped, a collaborative process of experience and desire combine. These four hands—two young, desiring to learn and eager are guided by the two hands that are notably older, seasoned, and wise. The apprentice hands are being guided in a strong and tender way by the skillful, wise, and seasoned hands of the master potter. The hands of the master potter are worn, aged, seasoned and wrinkled. We see the paradox of strength and grace; care and intention; acceptance and learning. The younger hands are learning, coach-able, and eager to learn.
Soul Tending is an ideal work of art to have to tell your own story of the many gifted hands of teachers, mentors, coaches, leaders, parents, and any significant people who touched and graced your life with their life.
This is a piece of art that tells the story of a relationship of mentoring, coaching, teaching, friendship, parenting and spiritual formation.