REcommended Resources & Practices
There are many wonderful resources out there. These a just a few our team has come to love and practice for our own soul care. If you have any questions, we are happy to help. Send us an email.
Books to Begin your Soul Care Journey
Fixed Hour Prayer is an ancient and lasting practice that has anchored the Church for centuries. The Divine Hours is a wonderful collection of prayers in an easy-to-use format by Phyllis Tickle. We highly recommend this collection for your daily prayers. They are available online through Ann Arbor Vineyard Church in Michigan or can be purchased as hardback books for each season of the year.
The Daily Examen is a technique of prayerful reflection on the events of the day in order to detect God's presence and discern his direction for us. The Examen is an ancient practice in the Church that can help us see God's hand at work in our whole experience.
The method presented here is adapted from a technique described by Ignatius Loyola in his Spiritual Exercises. St. Ignatius thought that the Examen was a gift that came directly from God, and that God wanted it to be shared as widely as possible.
This is a version of the five-step Daily Examen that St. Ignatius practiced:
1. Become aware of God's presence.
2. Review the day with gratitude.
3. Pay attention to your emotions.
4. Choose one feature of the day and pray from it.
5. Look toward tomorrow.
(Referenced from IgnationSpirituality.com)
We recommend using this new App by Loyola Press on your phone or device that provides an easy and helpful tool for daily guidance through the Examen practice. Learn more about the app here.
Lectio Divina
The Bible is a spiritual book and should be read in a spiritual way. Lectio Divina, meaning "divine reading," is an ancient contemplative practice of reading, listening and praying the Scriptures. It's a movement to absorb the Word of God for our formation rather than for information. At Potter's Inn, we love using the Lectio Divina model for individual prayer or with a small group. This 4-step movement is helpful:
1. READ: Read the passage or verse SLOWLY. What word or phrase catches your attention?
2. REFELECT: Read it again while using all your senses to take in the story, setting, surrounding details and statements that are presented. What did you experience through your senses? How do you feel about what you heard, saw, tasted or smelled?
3. RESPOND: Read it again while asking God what invitation He might have for you. Take some time to respond to Him as you consider any personal invitation that you become aware of.
4. REST: Read it one final time with a posture of receiving fully what you have heard and seen. Rest in the presence of God with you during this time and what He has spoken to you. Go forward into your day, taking with you the consolations you have received from this time of reading and prayer.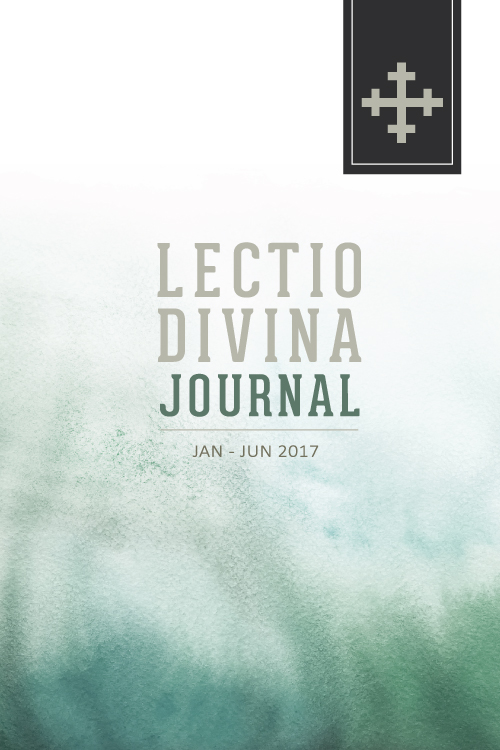 The Lectio Divina Journal is a helpful resource you can take with you each day. It is printed on a spiral-bound booklet and laid out by days of the week, following the annual Church calendar. This tool is simple to use and provided guidance for integrating Lectio Divina as well as the Examen Prayer into your regular time in God's Word.
Click here to learn more and order your copy of the Lectio Divina Journal
Food for the Soul was originally an email series delivered to Potter's Inn subscribers. Using excerpts from several books written by Stephen W. Smith, these daily reflections offer helpful perspective and exploratory questions for personal or group use. May this continue to be a helpful resource for you!