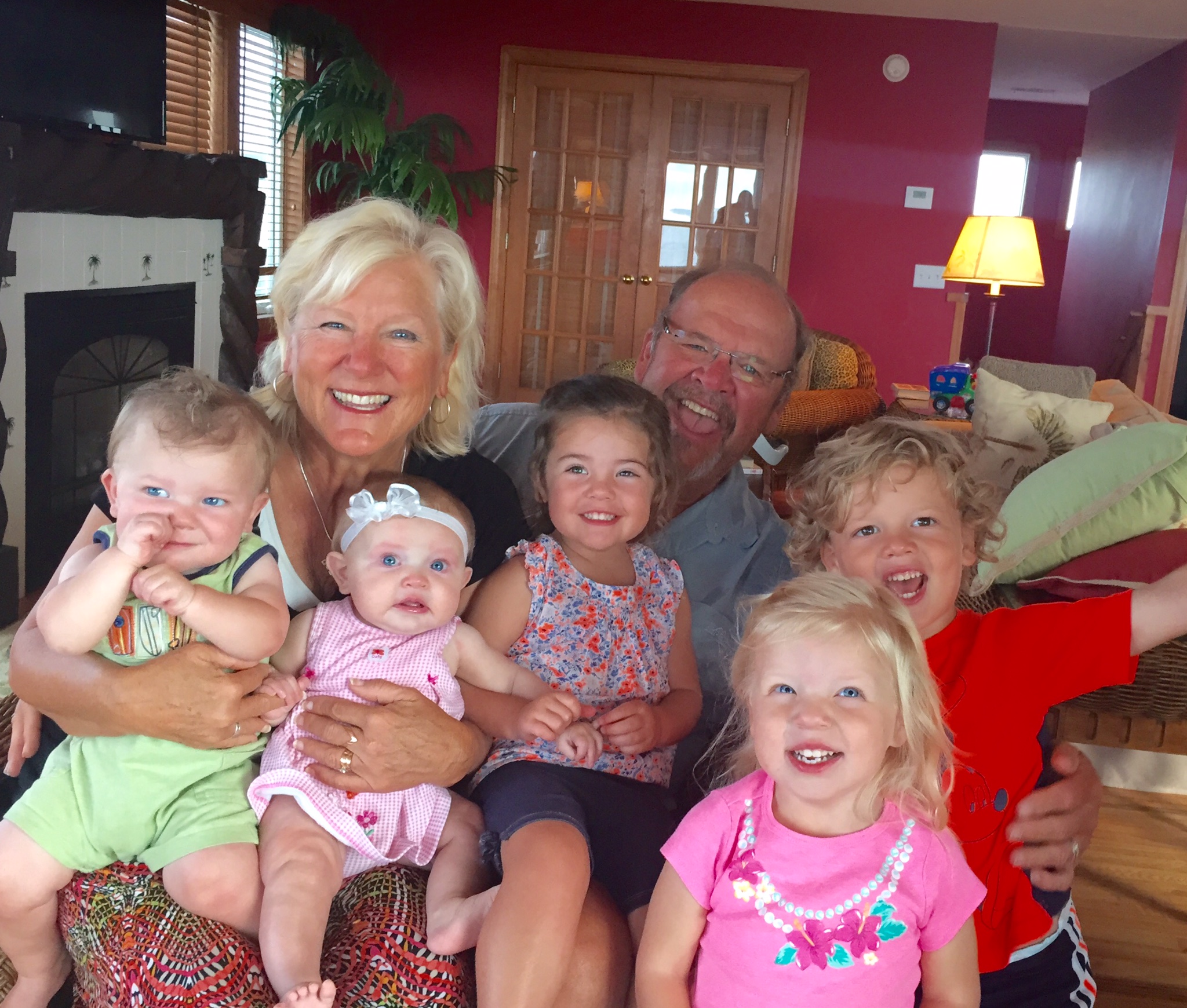 Steve was educated at Lenoir Rhyne College, NC, Southern Baptist Theological Seminary, KY; Trinity Evangelical Divinity School, IL. Steve has pastored churches in KY, NC and the Netherlands. As a speaker, spiritual director, author and companion, Steve offers soul care and spiritual care through many avenues. Gwen was educated at UNC - Charlotte, NC in Nursing and Denver Seminary, CO. She is a Registered Nurse and Spiritual Director. She is a retreat leader and offers spiritual direction and soul care. Steve and Gwen have been married since 1980 and have four adult sons and three daughters-in-law and a growing tribe of grandchildren! Steve enjoys a cup of strong brewed coffee and a brisk walk on a trail. Gwen enjoys dark, roasted, French Press coffee and a piece of dark chocolate in the afternoons. Their dog, Laz, is a constant companion and often welcomes guests to the Potter's Inn Retreat Center.
Steve and Gwen recently developed and filmed Soul Care 101, an introduction to the care of the soul. In addition, these books and study guides were authored by Steve to help you explore and care for your soul. You may purchase any of these at the Potter's Inn Bookstore.
Soul Care 101: An 8 session course on the foundations for caring for your soul. Steve and Gwen explore the spiritual conversations of Soul Care by the crackling fire at the Aspen Ridge Retreat in Colorado. This is ideal for individuals, small groups and churches to use when exploring how to care for the soul. Available in DVD or Streaming. A comprehensive study guide for each of the 8 sessions is included to print as a download.
Inside Job: A guidebook with companion workbook for leaders to live well and lead well. Leadership virtues, the journey of stages of leadership, transitions, understanding limits, living in rhythm not balance and cultivating a resilient life are explored.
John Beckett, author of Loving Monday said of Inside Job, "Highly readable, and wonderfully informative focusing on a theme that is vital…"
Embracing Soul Care: A devotional and topical survey of caring for one's soul. Daily entries are 800 words with 3 great questions to reflect upon. Ideal for individuals and couples.
David Benner said of Embracing Soul Care, "This is a book I can highly recommend with enthusiasm. Read it if your spirit calls you to deeper places of rest…and knowing God and yourself."
The Transformation of a Man's Heart: Steve invited seasoned men who are experts in various topics to explore the key areas that snag, trap and cause men to fail. This is a book for men and the women who love men. Study guides are available.
Ken Gire wrote of this book, "This book is full of stories. Some will make you think. Others will make you cry . Still others will make you kneel. All will make you want to become a better man.
The Lazarus Life: This early book by Steve continues to be a foundation for so many. Using the story of the sickness, death and resurrection of the deep friend of Jesus, this book explores how a person really changes. A study guide is also available. The Lazarus Life is available in Spanish, Portuguese, German and other languages.
Dr. Robert Mulholland said of The Lazarus Life, "This is one of the most balance and thorough portrayals of spiritual transformation I have a read. This is a must read!"
The Jesus Life: explores the rhythm of the spiritual life and explores eight ways we can cultivate a deeper and more authentic spiritual life.
Dallas Willard said of The Jesus Life, "Steve Smith cuts through the religious paraphernalia and daily clutter that obstruct our path to lives of purpose and power and he clearly explains the simplicity of the Jesus life in the kingdom of God.
Soul Custody: This is the basic primer on the care of the soul. In this book, Steve unpackages what soul care means and what we need to practice to care for our souls. He covers Sabbath keeping, detoxing from stress; understanding your vocation and body care along with other important aspects of soul care.
Dr. Gary Chapman said of Soul Custody, "Soul Custody is a clarion call–a prophetic call to do something significant with your life before it's too late. I highly recommend it."
Soul Shaping: This is a practical guidebook for personal study focused on the language of the potter and clay. It is a comprehensive guide to spiritual formation using the timeless image of the Divine Potter at work on our clay. Practical. Relevant. Ideal for small groups.
Paula Rinehart said of this book "Soul Shaping is an exceptional tool for exploring the mysterious way in which God actually transforms our inner world."